Coming Up!
The 32nd Annual Winter Solabra­tion!

A Community Celebration of Music and Dance!
Saturday, December 23rd, 6:00 to Midnight, at the Joyful Ballroom, 3695 W. 72nd Avenue in Westmins­ter


featuring a Mummer's Play, the Maroon Bells Morris Dancers, the Solstice Sword Dancers, Breathless in Berthoud, The High Country Dancers, Bryan Connolly Extreme Juggling, Storyteller Susan Marie Frontczak, the Abbot's Brom­ley Horn Dance, and More!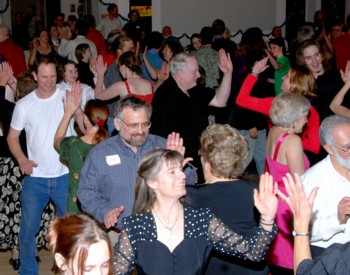 Great dance music will be provided by Ragged Edge with callers Chris Kermiet & Patricia Danscen.

Join us for an evening of traditional American community dances and great holiday entertainment.

Tickets & more information at wsolstice.org, or check out our Facebook Page.